Your J1 America. The Ultimate Summer Experience
Working a J1 in America is an unforgettable adventure. Every year thousands and thousands of Irish work in America for the summer on a J1, and it's your turn this summer!
We offer the best J1 summer jobs package, which puts you in total control.
Already we've helped over 15,000 Irish travel to the USA and we've helped over 50,000 people in total travel to America.
So Work in America with USA Summer Jobs. There's a perfect summer job just for you!
USA Summer Jobs is the best and easiest service available to students looking for a J1.  We offer you the ease of working where you want.
Choose your ideal American J1 location. Work in places like New York, LA, Miami, Jersey Shore. You can find your dream summer location.
Jobs are available in any US State, for the summer of 2023, 2024 and onwards.
You'll have an incredible summer in America working and traveling with our incredible cultural exchange program. If you want to be next, apply for USA Summer Jobs Today!
For the best priced package for a J1 THIS summer, join USA Summer Jobs now.   Guaranteed the best customer service guaranteed.  Just see our Reviews compared to other agencies!   And if you're based near Maynooth, Co. Kildare drop in and say hi, we'd be happy to answer any questions you have about your J1.
We've a cheat sheet of jobs and housing to help you on your way!  Don't just take our word for it. find out for yourself..
Your Perfect Summer Job
We've made sure you're in control of your ideal J1 summer job! Choose to work in New York, Chicago, San Diego, New Orleans or anywhere else that takes your fancy because you're in control of your dream summer job is waiting for you!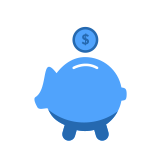 Earn as Much as you can. Potential for tips!
Every single one of our J1 summer jobs is paid, and our participants earn an average of $500 per week. That means as well as an awesome J1 summer job, you'll have plenty of money to enjoy America.
Explore & Travel America
After your J1 summer job contract ends, you'll have 30 days to explore as much of America as you can handle. It's a great chance to explore and get to know the real America… why not take a road trip?
Live the American dream. Long Live Adventure.